---
ALICIA BERARD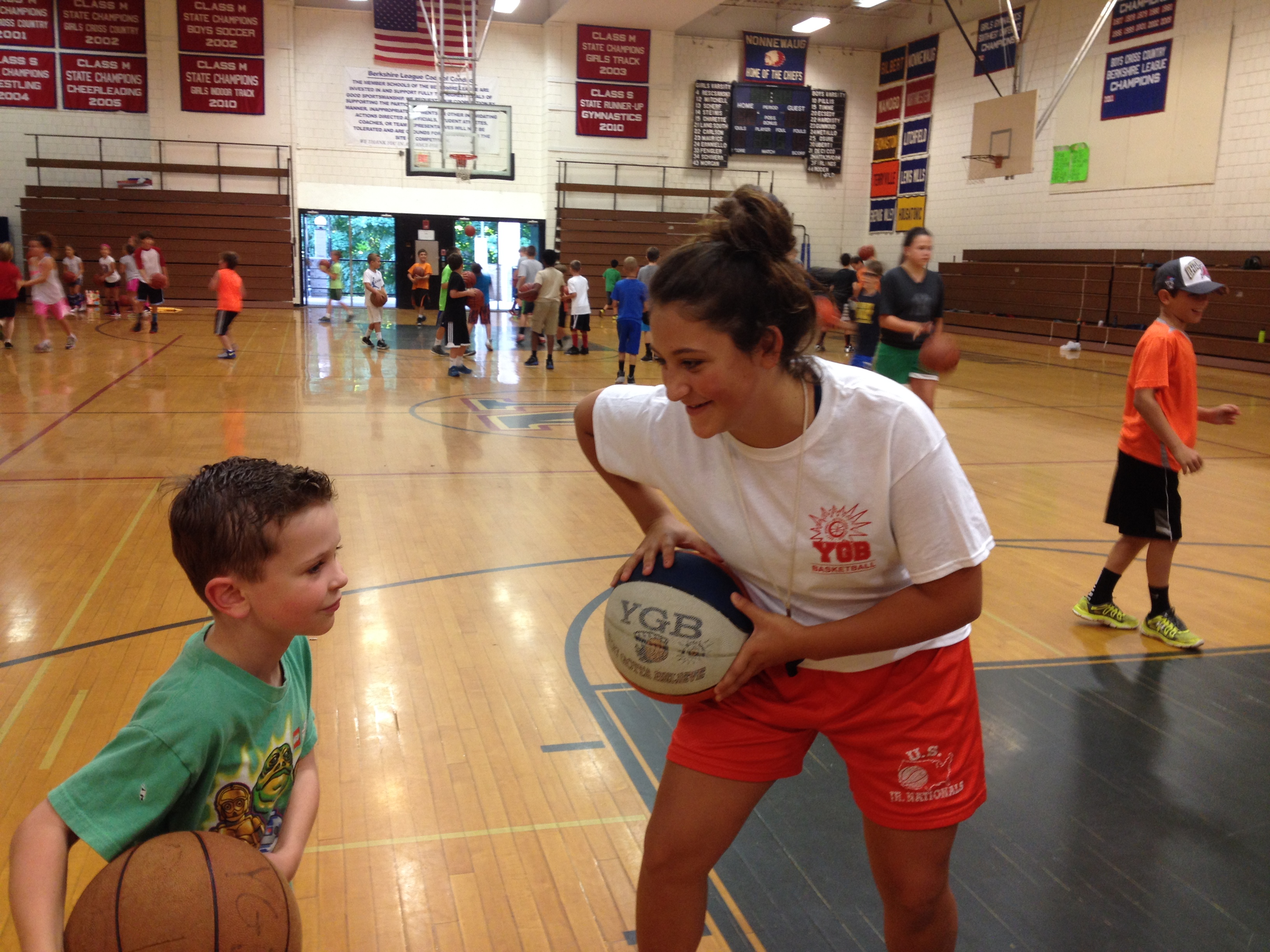 Alicia has been a YGB camper since forever. It is our pleasure that she has become a coach to give back for all that she has learned over the years. She is a joy to have at camp and the campers are drawn to her caring and respectful approach. She is a dynamite player who participates on the soccer, basketball, lacrosse and dance teams. With her eyes set on being a marine biologist she is devoted to her studies and has demonstrated her leadership ability as captain of the team.
---
DJ CIAMPI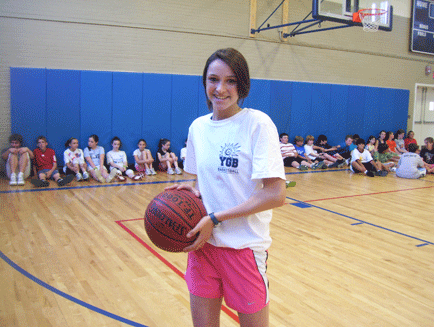 DJ has not only been a camper at YGB camp but he coaches at YGB and leads campers to get better each day. DJ is a true role model for our young people and brings strong character and leadership to the program, which we are all very grateful. In addition to playing basketball, DJ plays for a highly competitive school for the tennis and indoor track teams. In addition, DJ is an honors student in the classroom.
---
DEVYN COLBY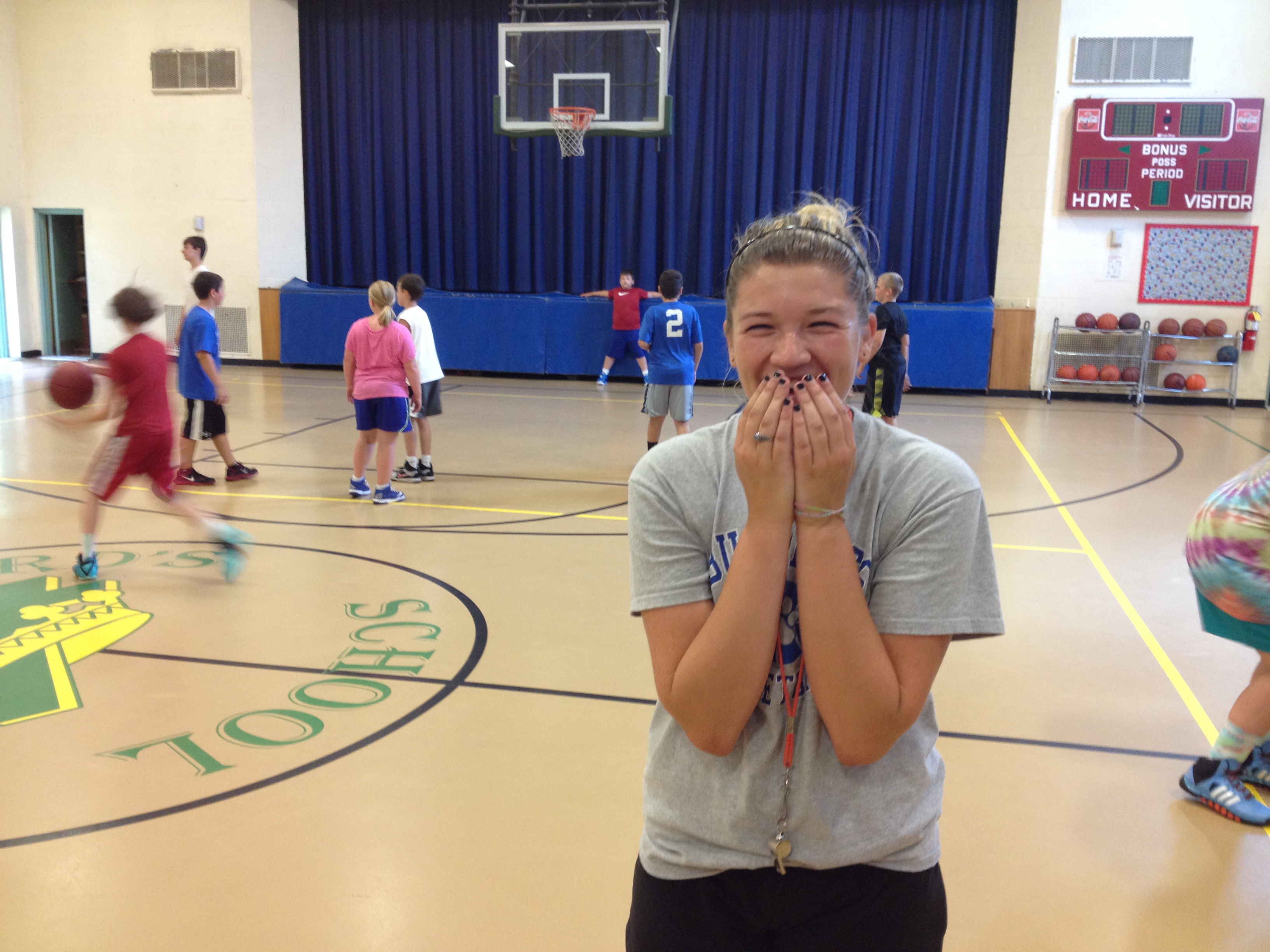 Devyn has been a great addition to YGB. She possesses the qualities that make our camp special. Not only does she enjoy teaching the game of basketball to help campers grow in skill but she also wants to make a difference in the lives of our young people. As a lifeguard, she is also very aware and conscientious when it comes to campers' health, safety and well-being. She is on the basketball team and has received much deserved praise for her performance on the court.
---
JAMES CRANDALL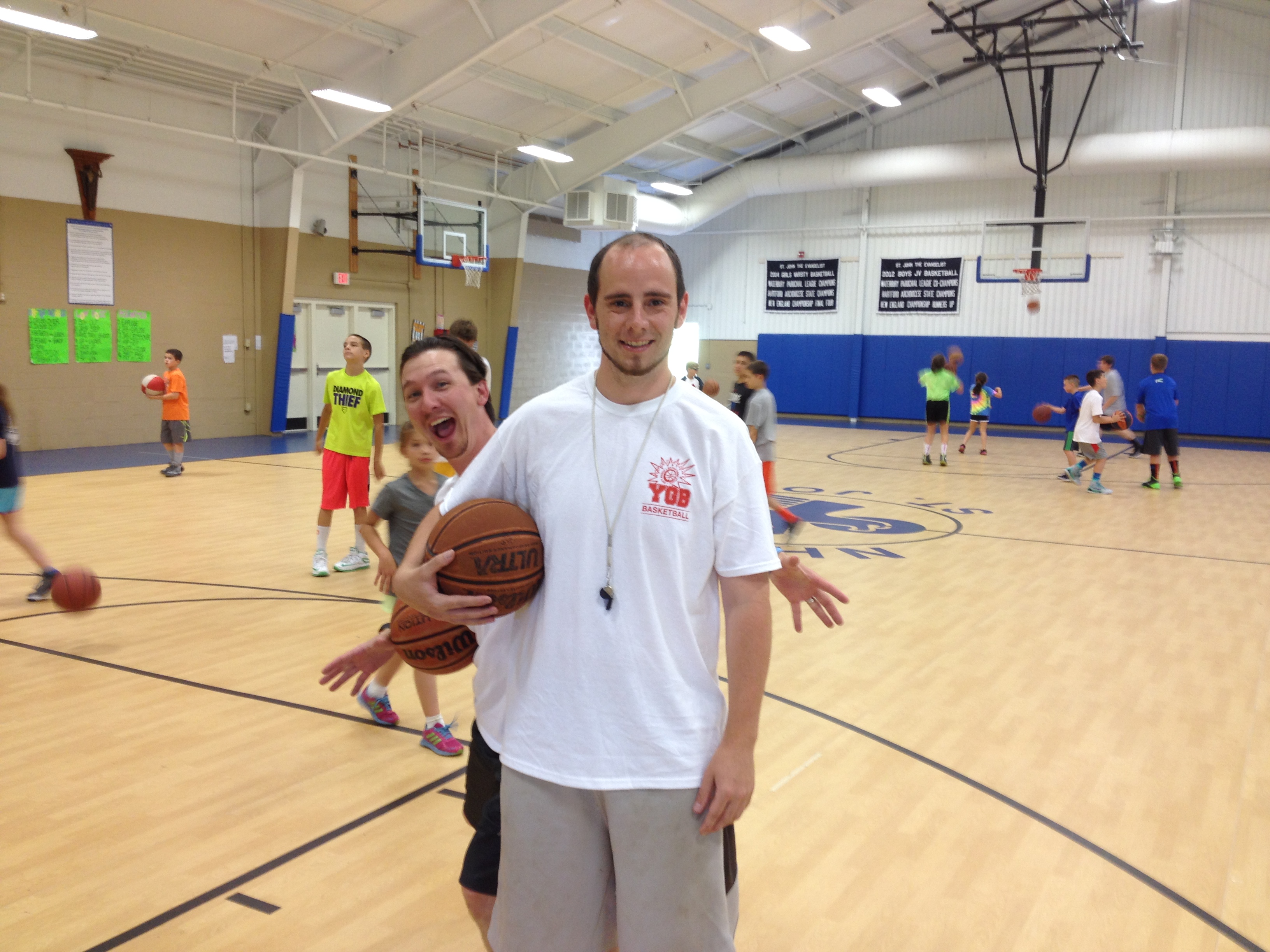 YGB is fortunate to have James working for the children. He is a popular middle school teacher who knows and understands what goes into bringing out the best in this age group. In addition, James is a coach. For the last several years, James has coached a number of sports. In addition to basketball, he has also coached youth baseball and football. James is a wonderful addition to YGB!
---
NICK DOBIE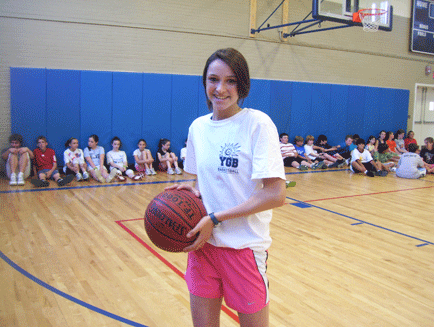 Nick is a true athlete. He loves being around the game and the campers are thankful for that love of the game as it shines through seeing Nick in action at camp. Nick is a member of his basketball team and works hard towards his goals. Not a day goes by that he is not training to be the best he can be and is an example to the campers about hard work and dedication to be your very best.
---
JOE DUERO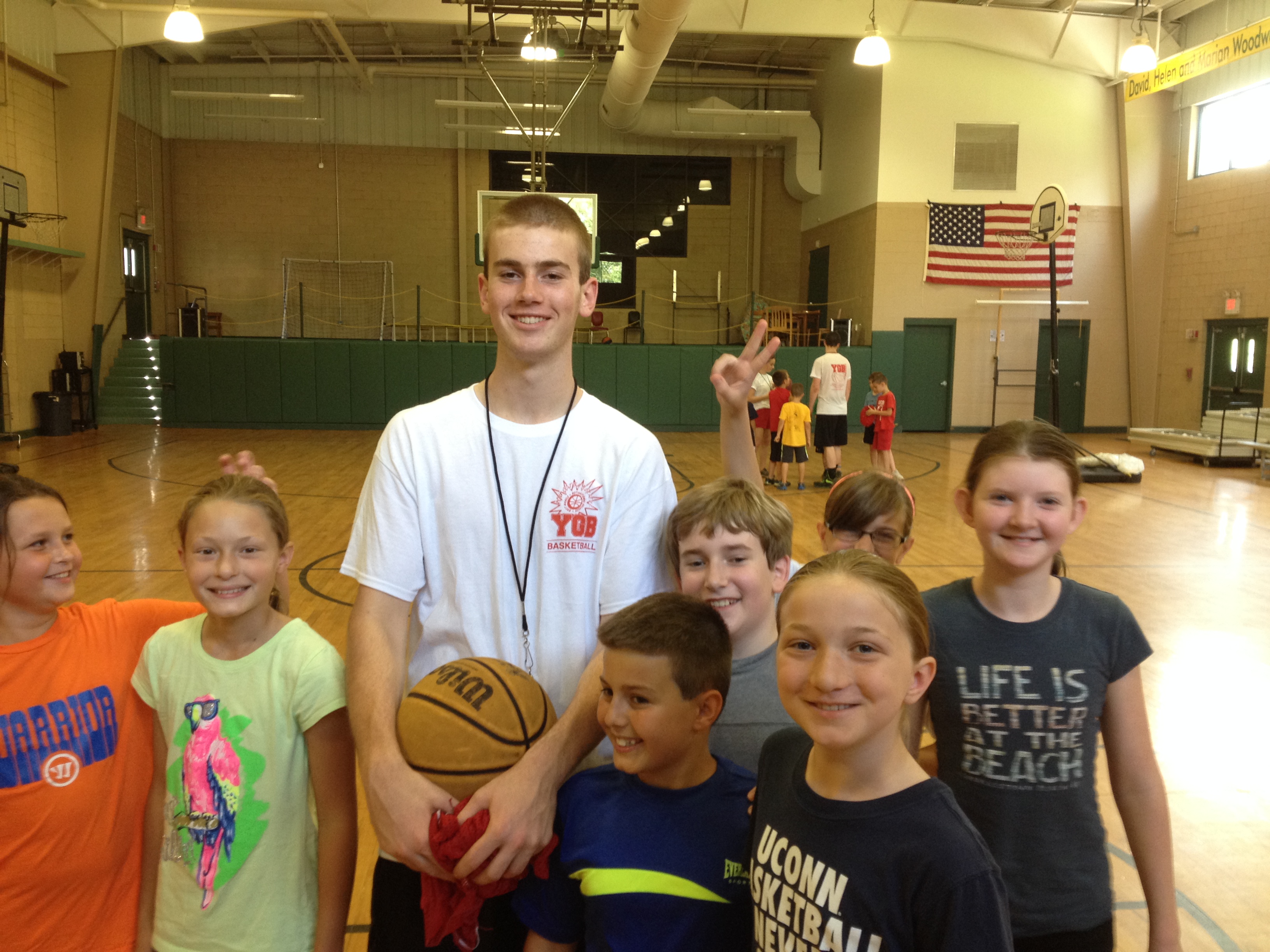 Joe was instantly embraced as a standout YGB coach. He is a straight A student in school and takes his studies seriously. He is a student athlete. Joe plays for the varsity basketball team and is humble with the amount of accomplishments he has had to date. A fantastic young man!
---
SEAN FITZPATRICK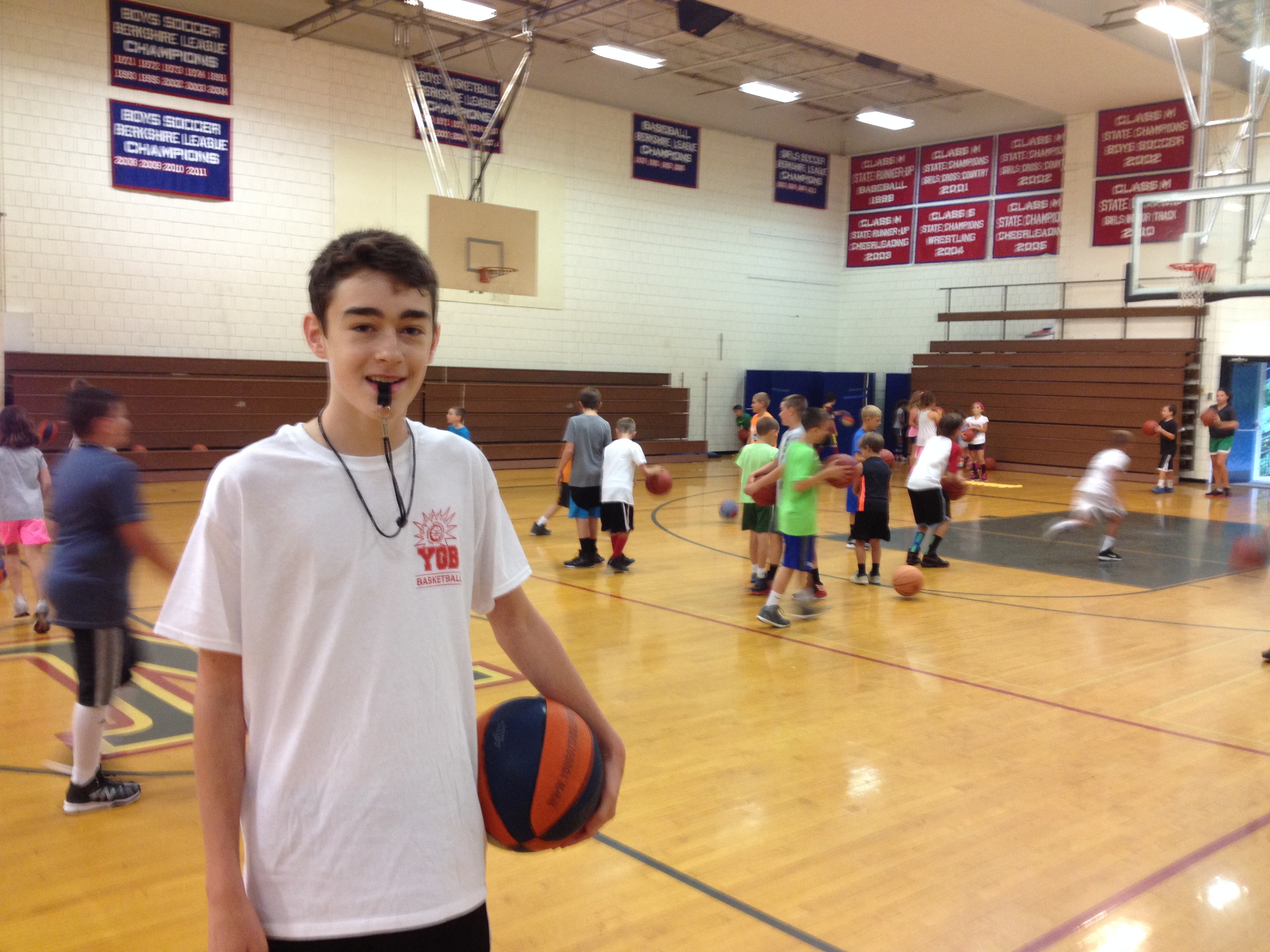 Sean is a former YGB recipient. As a coach, Sean has been devoted to helping the community grow and learn the sport he loves so much. He is a wonderful young man and his passion for the game is apparent with his work with young campers.
---
CHRISTOPHER GEISERT
Chris attends the popular Fairfield Prep school where his goals are focused on solid marks and basketball milestones. He has been an honors student and has played competitive levels of basketball his entire life. Chris brings his smile and excitement about the game to make the campers day!
---
ERINN HALASINSKI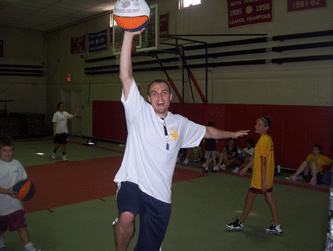 Erinn has made an immediate impact has a strong coach who values young people and understands our vision of creating great players and people. Having had YGB camp experience herself, she values camp and what we have to offer.
Erinn runs on her varsity track & field teams for both the indoor and outdoor seasons. She has qualified for states in sprinting events in all of her seasons. She is also a leader in her school community as member of Key Club, Technology Club and National Spanish Honor Society as well as multiple others. She received the Antonine Scholarship for Sacred Heart Academy. Erinn is on the high honor roll and participates in the musicals. She has been a wonderful addition to staff.
---
CATHERINE HOSS
Catherine has been a lifetime camper at YGB. It is a privilege to coach beside her at camp. She brings a great love of basketball and of people to the gym each day. Her presence makes the camp atmosphere happy, comfortable and ready to learn. Campers have enjoyed working with her and her leadership is a valued quality that makes a difference. Basketball isn't the only sport where she excels. She plays for the softball team and is a part of the drama club as well as the show choir in school. Catherine also loves giraffes.
---
FRANK LUMAJ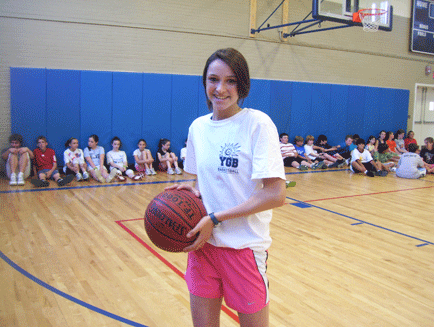 Frank was a prominent force as a former YGB camper. While attending camp, he has earned the highest of recognitions because of his ability, effort and character. He is a true example and one that campers look up to as he gives back now as a coach. He started for the JV basketball team as a freshmen in high school. He is the only one to dunk in a high school game. He was a starter and player for the Connecticut Elite Team. Frank is a gentle force on the court and works great with kids!
---
DILLON PALUMBO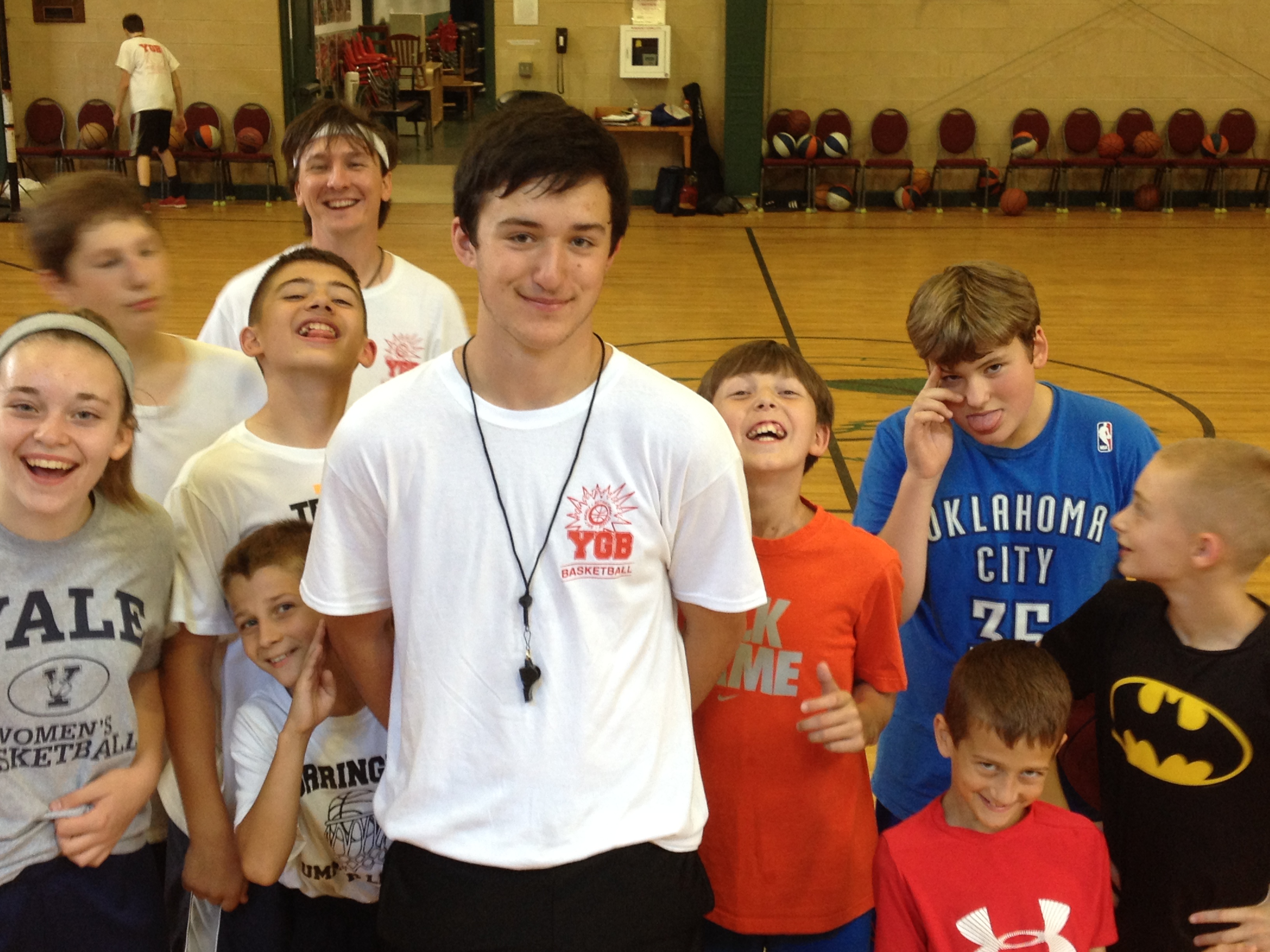 Dillon was a true joy to have at camp. He loves to have fun. In the classroom, Dillon is an honors student. On the court, he is a varsity standout player. The kids have enjoyed working with his energetic and enthusiastic personality.
---
SAM RUPPERT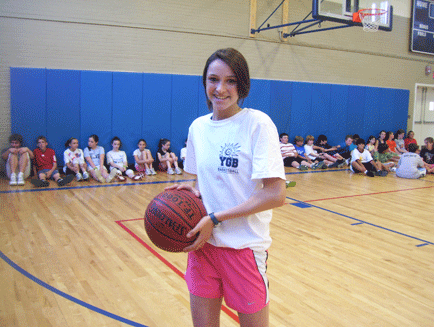 Sam was a former YGB camper and great all around guy. He not only excels in basketball but played baseball for his high school team. He is no stranger to sports and gives quality instruction to the campers who need it most. Sam is also a standout student, receiving honors in school.
---
COACHES UPDATES FROM FIRST PAGE
Coach Brian Fitzpatrick has become a 3 time Patriot League Champion, has been in 2 NCAA tournaments, brought team to NIT "Sweet 16", a member of the most "winningest" class in school history in college with 94 wins, made the Patriot League Academic Honor Roll for 3 years, made the Academic All Patriot League, 3.32 cumulative GPA, studying history and psychology, 3.89 in masters program, plays for professional team in Greece.
Coach Erinn Halasinski is now a member of multiple Honor Societies.
Coach Andrew Perrotti has made the Dean's List and studying pharmacy.
Coach Donovan White has received highest GPA in French as well and has placed 13th at State finals in the 100 yard breastroke.
Coach Lauren Berard attending Holy Cross where she will now study pre-med.